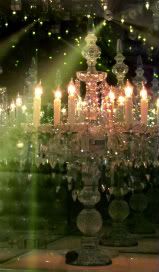 Photos 1,2,10,&11:
1&2 are decor photos from a Thai restaurant called "Qi." The decor of this place is by far the most unique and elegant I've ever seen! The service was also great. The food in photo 10 may not look so appetizing but I assure you that it tastes amazing! As a vegetarian, I was more than happy to see they had a fairly large portion of foods for non-meat eaters. The food I ordered was called "Pad See Euw" with tofu and despite my meal being meatless, the family voted the mine was the best meal out of the other 4 :) Photo #11 is actually a table! Fancy, right? There's a chair next to it and it's one of those double or single sitters. I highly recommend this place!
Photo 3,12 :
An adorable goat (?)! I felt bad for the little fella cause' the bigger goats got front row in the feeding zone & he had to stand on the stump.. too precious! You can find him at the Central Park Children's Zoo. Photo 12 is of me being the turtle I truly am..
Photos 4&5:
P4&5 are actually of the same lake. It's some lake in Central Park & I loved the vibe the lake had :) So Calm & relaxing. You're also able to rent little wind powered boats & sail on this lake!
Photos 6&7:
Photo 6 may look gross but that's because it is.. Hahah. It's some sort of green ick floating over the top (&pretty much the bottom) of the dead end of the Central Park Lake. I took a picture of it anyways. The explorers we (dad, bro, me) are, we actually tried rowing one of the dingys we rented into one of these dead ends. Bad idea! The area was shallow and even with my amazing dingy rowing skills, it was a difficult area to manage.. I do not suggest going into one of these areas no matter how enchanting and magical it looks!
Photos 8&9:
Photo 8 is actually the same center fountain used in the scene in the Home Alone movie ("Lost in New York" vers). My older brother use to be literally obsessed with the movie to the point where when my mom had my little brother, my older brother named him Kevin.. Hah. P9 is of a Strawberry shortcake Icecream! I'm sure you've all had it & know of it's magical deliciousness?! What made it so awesome was how the Ice Cream man kept it cold not with ice but-- Nitrogen Gas! It was really cool biting into it & hearing a crunch.. I also love how we bought it on a rainy day..
Photo 13:
I think these Cupcakes were sold at.. "Scoops r' Us?" I'm not too sure.. I just took the photo because I thought they looked kinda nice.. You can find Scoops R Us (ice cream store..) in *drumroll* Toys R' Us. So clever right? Oh, & I'm talking about the Toys R' Us in the Times Square area :)
Photo 14&15:
The Forever21 in Times square is 3 stories high. I was expecting 8 for some reason.. But I really loved their ad! It's a live camera feed! Let's see if you can find where I am? ; ) As for Photo 15, it's pretty much a concluding Photo:) It was taken on my second to last day in NY at Times Square.
My experience in NY was pretty intense.. I feel like people are more busy than us Californians & less interested in making friends while they're working :'( But that's totally understandable! Before coming I was expecting a lot because my friend & I are constantly day dreaming that we'd move to NY someday & have the time of our lives. When the trip was all done with I realized it wasn't exactly what I envisioned. I don't think I can handle the crowdyness, smell, and the carelessness? (This doesn't apply to everyone of course!) Haha but, all in all, the trip wasn't awful! It made me more aware of different surroundings and reality. I'd say it's interesting to visit every now and then but it's not exactly the most relaxing or comforting place! Seems like, for now, home is and forever will be California! Such friendly folks we have here.. Oh and when I thought Californian driving was bad, ha!, New York totally tops us in the feisty scale..
Until next time!,