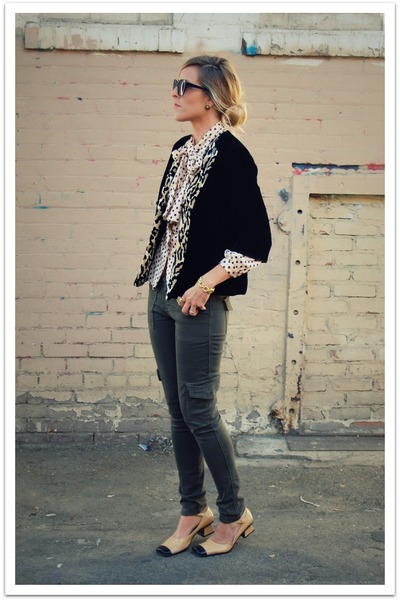 Olive Cargo Pants.
So I've been into the color Olive for awhile now but have never really been into cargo pants--until now! While looking for photos for my
28 Days of February
Post I saw a few outfits with Olive Cargo Pants. I'd have to say a few photos like these really inspired me to get some & try em' out! What do you guys think? Olive Cargo Pants-- fashion master peice or catastrophe? Personally, I'm not the type to always follow rules when it comes to 'fashion'.. I don't wear something because it's popular, I wear it because I like it. I'm definitly going to be considering this one for a short while... don't be surprised of you see me with an OOTD wearing these bad boys sometime this Spring! Oh yes, & that's the other great thing about these! They are so versatile & can be pretty much worn throughout all seasons of the year!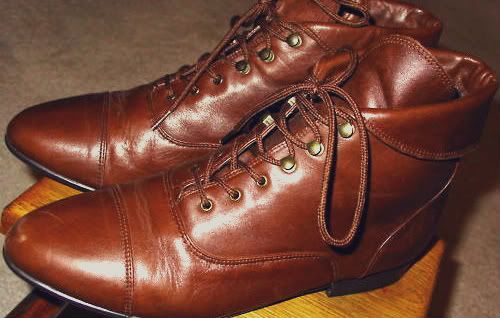 Pixie/Granny Boots.
It's either you like it or you don't. I first saw these kind of shoes when I was browsing through urban outfitters and I fell in love at first sight. They were about $65 in stores and even though the price is a little on the higher side for me I was willing to buy it right then and there. The only reason I didn't was because they didn't have my size. One pair left & it was a size 6! >;o I was so sad! I didn't even know what they were called but googled it up like mad to figure it out! So I've pretty much searched everywhere and was only able to find the perfect mix of vintage/modern looking ones on ebay! Redunk right?! All's left is waiting for someone to sell the perfect color with the perfect details at a perfect price! Hahah.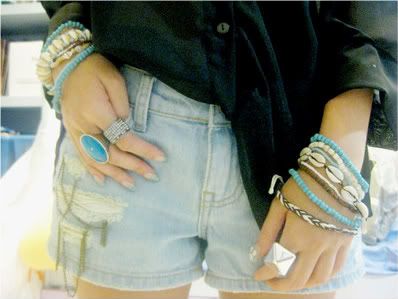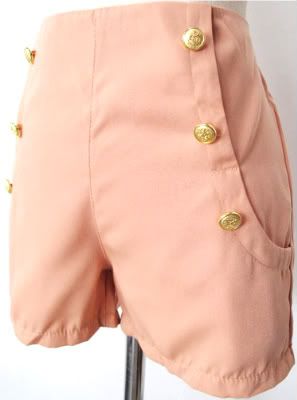 High Waisted, Frayed, Denim, Shorts.

The ones above aren't the best example of the kind I'm specifically wanting, but it works. I'm mostly into the lighter shaded ones but the typical blue washed denim color works too. I've always seen high waisted/reg waisted floral printed shorts. Big flowers though, not the ditzy blinding stuff. They were really cute actually. I've see em' in all sorts of colors. There was even a pair in f21 a long while back that were gray with light rose flowers. Such a shame that I couldn't find them in stores. I've also been thinking that a high-waisted light coral (maybe even w/ gold buttons?!) would look really trendy/nice this summer! Def going to be considering investing in some shorts this year.
So, what is everyone else thinking of trying out? Any current wishlists you have/would like to share/can't help obsessing over? Don't be shy :)