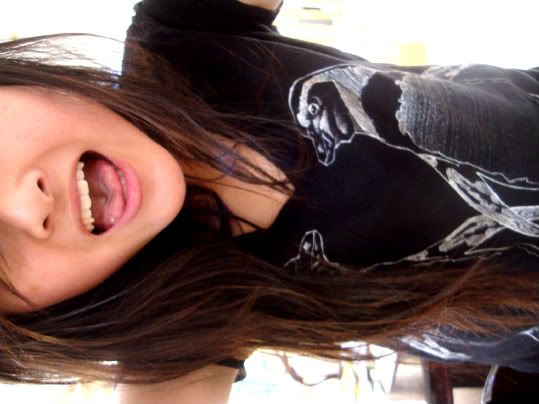 Hey gorgeous! Sorry for the late post, I had a last minute essay to finish last night so ended up not having time to post! I managed to squeeze in time to do my
4th Contest Giveaway Post
and
4th free giveaway video
, though! Hopefully you guys are okay with me giving away accessorries?! I've been reading a lot of comments about giving away bags/hats, & etc sometime?! That seems do-able! I may do that sometime:) So yeah, my day has been alright! Did I tell you guys that when I went out to get the accessories, all the ones I liked, I also got for myself? Haha so I have nearly everything Im giving away & it's all soo cute! I didn't think I'd like the shell-filled dome ring at first but wore it today & LOVED it. Everytime I look at it, it makes me smile! So odd! I didn't really do much this previous week. I went to the dentist on Saturday though! :( My dad informed me about my appointment for the first time when he woke me up @9:10 to tell me the app. was @9:30. LOL, rediculous! Other than that, everything's been the same. I've really persuaded myself into getting a new cam though. After seeing how horrible the focus was in my giveaway video I def have to get a better one.
Oh! I also have to write a poem for my Spanish class! I figured the easiest thing to do is write on out in English & just translate it into Spanish afterwords. I've never really had to do a legit poem assignment before and I kinda wanted to create a decent one! I think Im willing to share the cheesiness with you all! >:) Tell me what ya think! (I'm such an amateur...)
In a forest of darkness,
Your light shines.
In the deep depths of the ocean,
Your current flows.
In the night, Your smile shines
Bright like a full moon.
Using it to guide the poor home,
You're the savior of the lost.
Many people don't understand
but I do,
because You've saved me.
When I was lost in a forest
When I was drowning in the sea
When I was blind in the night.
You've saved me.
I will never forget you—
The bright moon.