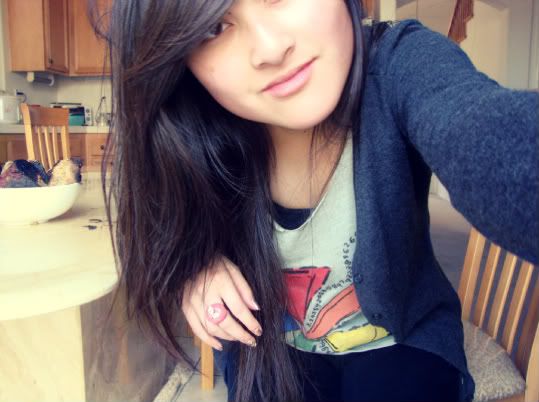 So I saw the movie Red Riding Hood on Saturday. I absolutely loved it! Well frankly, I wasn't sure how it was going to be once the intro started with Shiloh playing Peter & Amanda playing Valerie. I was so worried that there wouldn't be any cute guys! That's right, I'm not too fond of Peter... his personality also somewhat sucked. But yeah, I'm gunna avoid spoilers! I guess I was so biased because
Max Irons
, playing Henry, was an ABSOLUTE CUTIE. A babe, adorable, drop-dead-gorgeous, a fine peice of meat, a nice slice of pie, whatever you want to consider him. He may not be everyone's type but when I first saw him come in, I swooned! I think his presence made Red Riding Hood by far one of my newest favorite movies xD Never before in my life have I considered buying a movie on DVD just because I liked it so much... this might just be the movie. Never before was I determined to buy a poster solely of some guy I found attractive... this might just be the guy. I know I may seem obsessive right now but honesty, I kinda am! Haha & No, I do not find Robert Pattinson or Taylor Lauter fine in any way. Max is just such a cutie though, I could talk to anyone about him for hours. I looked him up just a litle after the movies & dang! He seems to be a full package! Cute & Smart! He seems really mature & sweet. Such great manners. Okay I feel like all I'm writing about is Max & well... that's all I've been wanting to talk about ever since the movie. Ahaha<3
Max, if you're as sweet as interviewers say you are, I'd love to meet you someday.
I really could go on about how badly I want to someday meet him but in reality, I have work to do so I'll have to put that dream on hold... Bonus, I've always wanted to go to London...
ANYWAYS, haha well I didn't do much this weekend but went on a minishopping trip! I finally got new swim bottoms! & the best part about it is that they were the bottoms I've been eyeing online for awhile but didn't want to have to order online. They for some reason had it in the CLEARANCE section which was pretty crazy because I never though I could get the swim bottoms I've been eyeing for a great deal! What a wonderful week.
Much Love,
PS! HAPPY PI DAY EVERYONE<3 REPRESENT, WOO!

3.

1

4

1

5

9...